TRUSTED QUALITY & SERVICE FOR OVER 70 YEARS
COMPANY OVERVIEW
Winnipeg Building & Decorating Ltd. (WBD) is a full service general contracting company; specializing in insurance restoration, commercial renovations, and new construction.
On all of our projects, our mission is to exceed customer expectations and deadlines, while ensuring our projects are completed with the highest degree of quality workmanship. Locally owned and operated in Winnipeg, Manitoba, WBD was founded in 1953 by Donald T. MacAngus.
We have been proudly serving the Winnipeg community with steady growth ever since.
We credit our remarkable growth over the years to our firm commitment to the following core values:
Deliver superior quality at fair prices
Employ exceptional tradespeople
Meet or exceed project deadlines
Proactive approach to workplace safety
Commitment to supporting the community
Collaborative team approach with stakeholders
COMPANY HISTORY
"Focus on quality & success will follow."
Donald T. MacAngus, Founder
Our founder Donald T. MacAngus honed his skills as a finishing carpenter in the old country, learning from the masters that quality speaks volumes about the character of the man. In 1950, as a new immigrant to Canada, Donald quickly gained a reputation as one of the best craftsmen in Winnipeg, dedicating himself to providing excellence in carpentry for a growing clientele. He began taking on demanding restoration work for insurance companies, always delivering on his promise of quality, while treating his clients as he would like to be treated: with respect.
Today, we continue to honour his legacy and follow the values he left for us with admiration and pride.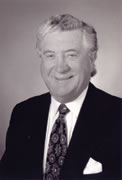 INSURANCE RESTORATION
24/7 Emergency Services
Water Restoration
Fire Restoration
Mould Remediation
Asbestos Abatement
Wind & Hail Damage
Break In & Vandalism Damage
Vehicle Impact Services
Contents Restoration
NEW CONSTRUCTION
Special Projects
Project Management
Multi-Family Residential
Commercial
Institutional
Retail
Industrial
Construction Management
General Maintenance
Contents Restoration
OUR COMMUNITY
Our roots run deep in the Winnipeg community and we take corporate social responsibility, involvement, and support within our local community very seriously. We play an active role in maintaining many professional industry memberships and give back to great local organizations, that we know are working hard to make our community better.
A few organizations close to our heart:
Community Support:
Riverview Health Centre Foundation
Victoria General Hospital Foundation
Misericordia Health Centre Foundation
Health Sciences Foundation
Grace Hospital Foundation
Concordia Hospital Foundation
St. Boniface Hospital Foundation
Fort Whyte Alive
Assiniboine Park Conservancy
United Way
Industry Memberships:
Winnipeg Construction Association
Building Owners and Managers Association (BOMA)
Manitoba Home Builders Association
Professional Property Managers Association
Canadian Construction Association
IICRC Certifications
(Institute of Inspection Cleaning and Restoration)

AMRT: Applied Microbial Remediation Technicians
WRT: Water Damage Restoration Technicians
FSRT: Fire and Smoke Restoration Technicians
HST: Health and Safety Technicians
ASD: Applied Structural Drying Technicians
OCT: Odor Control Technicians
CCT: Carpet Cleaning Technicians
UFT: Upholstery and Fabric Cleaning Technicians
CCMT: Commercial Carpet Maintenance Technicians
Other Certifications & Training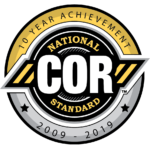 COR Safety Certified
Level 1, 2, 3 Asbestos Training
Trama Scene Cleanup
Confined Space Training
Fall Protection Training
Scissor Lift Training
Arial Boom Training
Construction Safety Officer
Gold Seal Construction Safety Coordinator
Red Seal Certified Carpenters
Send us a note and we will get in touch with you as soon as possible.
1586 Wall Street Winnipeg,
Manitoba,
R3E 2S4